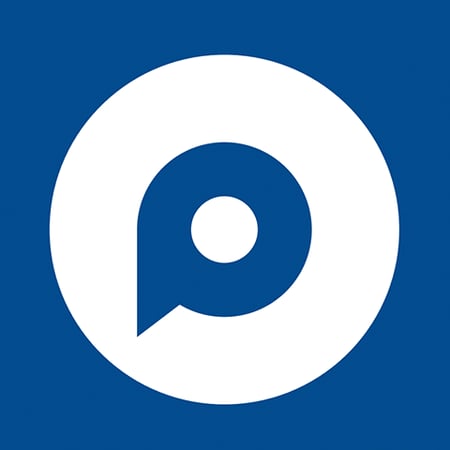 Promote by Acquisio - Deprecated
Extend your Yext listing to create easy, automated, and local online advertising campaigns.
Promote is a turnkey online advertising solution for modest businesses with modest budgets. Install the Promote app to start advertising for one of your Yext business listings within minutes. Starting at $199/month.

ADVERTISE EFFORTLESSLY.

In just minutes, Promote automagically creates Google AdWords campaigns, tailored for your industry. No more figuring out online marketing strategies - spend less time on complicated advertising and more time growing your business.

BE FOUND ON MOBILE.

Promote's advertisements send customers to mobile landing pages customized for your business listed on Yext. Whether you already have a website or not, these standalone pages capture customers who are ready to buy, call, or book with you.

SPEND LESS.

Our call tracking technology shows you in real-time exactly how many phone calls your ads are generating, giving you the confidence your ad dollars are being well spent. Our advanced algorithms can reduce your online advertising costs by up to 40%! This ensures you'll never overspend on useless ads, or overpay on your budget.

PROMOTE IS A LEADER IN THE AUTOMATION OF ONLINE ADVERTISING.

Promote is a spin-off of Acquisio, a leading platform to manage, track, and optimize online advertising. After 10 years of servicing big agencies and brands, Acquisio has combined all that data with machine learning to build a product that makes advertising easy and profitable for small businesses with small budgets.

YOU DESERVE TO THRIVE IN THIS DIGITAL ECONOMY TOO.

Promote can automate ads for over 190 industries including home services, food, transportation, and retail.

No commitment, no setup fee, cancel anytime. Install the Promote app today!

SUPPORTED MARKETS

Promote currently serves English-speaking markets located in the US.

Supported business categories currently include:

Accountant
Acupuncture Clinic
Acura Dealer
Advertising Agency
Aikido School
Air Conditioning Contractor
Allergist
Apartment Rental Agency
Appliance Store
ATV Dealer
Audi Dealer
Audiologist
Auto Body Shop
Auto Broker
Auto Detail
Auto Glass Shop
Auto Parts Store
Auto Repair
Baby Store
Bail Bonds Service
Band
Bar
Bartending School
Beauty Salon
Bed & Breakfast
Bedding Store
Bedroom Furniture Store
Bicycle Repair Shop
Bicycle Store
BMW Dealer
Boat Club
Boat Dealer
Book Store
Brasserie
Brewpub
Building Materials Store
Burglar Alarm Store
Business Coach
Cabinet Store
Cafe
Camera Repair Shop
Camera Store
Candy Store
Car Dealer
Carpet Cleaning Service
Carpet Store
Catering
Cell Phone Repair
Cell Phone Store
Chevrolet Dealer
Children's Clothing Store
Chiropractor
Chrysler Dealer
Clothing Store
Collectibles Store
Comic Book Store
Computer Repair Service
Computer Store
Conferencing Services
Cosmetics Store
Costume Store
Day Spa
Dental Implants Periodontist
Dentist
Dermatologist
Dodge Dealer
Driving School
Dry Cleaner
Electrician
Electronic Digital Signage
Electronics Store
Event Planner
Exercise Equipment Store
Fabric Store
Fitness Club
Flooring Store
Florist
Ford Dealer
Fruit and Vegetable Store
Furniture Store
Game Store
Garage Door Repair
General Contractor
GMC Dealer
Gourmet Grocery Store
Grocery Store
Gym
Hair Salon
Handyman
Hardware Store
Health Food Store
Heating and Air Conditioning
Home Health Care Service
Home Improvement Store
Honda Dealer
Hotel
House Cleaning Service
Hyundai Dealer
Infiniti Dealer
Insurance Agency
Italian Restaurant
Jewelry Store
Landscaper
Landscaping Supply Store
Lexus Dealer
Life Coach
Limousine Service
Linens Store
Loan Agency
Locksmith
Luggage Store
Mailbox Rental Service
Martial Arts School
Masonry Contractor
Massage Therapist
Mattress Store
Mazda Dealer
Medical Clinic
Men's Clothing Store
Mercedes Benz Dealer
Mold Removal
Motorcycle Dealer
Moving Company
Musical Instrument Store
Music Instructor
Music Store
Nail Salon
Natural Foods Store
Nissan Dealer
Nutritionist
Office Supply Store
Optometrist
... and many more!

However, more categories are added each day! Tell us which categories we support next at support@getpromote.com.