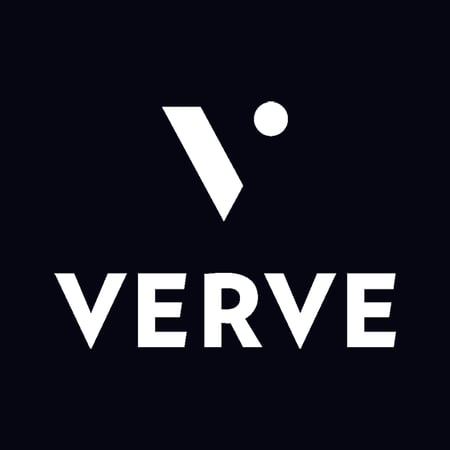 Verve
Launch custom, localized mobile marketing campaigns — all powered by your Yext location data.
Verve is a pioneer in the art and science of mobile marketing and we're helping brands — big and small — leverage Yext location data to customize mobile ad experiences that engage consumers and drives them to site and store. Whether you have one or many locations, the Verve app gives you everything you need to launch mobile video and display ads on your own or with our managed services team.

WHY VERVE

Where people go says a lot about who they are and is one of the most accurate predictors of future intent. Verve's proprietary location intelligence delivers insights based on people's historical movement patterns to develop proprietary audiences so that you can reach consumers with greatest relevance.

With the Verve app, you'll have access to Verve Velocity™, a first-of-its-kind mobile advertising platform that powers all aspects of mobile campaign execution from planning to measurement. The platform gives you access to

• Local reach and national scale, helping you find your customers where they live, work, and play. And where better than on their smartphones — the device on which they spend the most time.

• Premium mobile app inventory via a carefully-curated network of publishers. Our direct relationships ensure fraud-free advertising and that your ad will be seen in apps where people spend their time.

• Proprietary audience segments that represent a variety of categories, including interests and activities, intent, life stage, and demography.

• Proven, mobile-first creative formats to promote your products and services. They're built especially for mobile devices and are dynamically displayed based on targeting tactic and consumer's real-time location.

• Detailed engagement, delivery, and foot traffic reporting to understand how your campaign performed and to optimize future campaigns.

• Customer-centric service from a dedicated, award-winning client services team.
Installation Instructions
HOW IT WORKS

1) Click 'install' then grant Verve permission to access you Yext data
2) If you have a Verve Velocity™ account, log in to select which location(s) to include in your mobile campaign then continue to step 3. If you do not have a Verve Velocity account, fill out the form and we'll help you get started.
3) Identify your target audience based on consumer
• Interest, intent, lifestyle, or demographics (e.g., College Students, Car Shoppers, Pet Lovers, Luxury Retail Shoppers, Early Risers, etc.);
• Proximity to a specific location in real-time (e.g., one of your locations, a competitor's location, etc.)
• Geography (e.g., city, state, zip, DMA)
4) Build or upload creative for the campaign
5) Define campaign length and other parameters
6) LAUNCH!

Get started today!