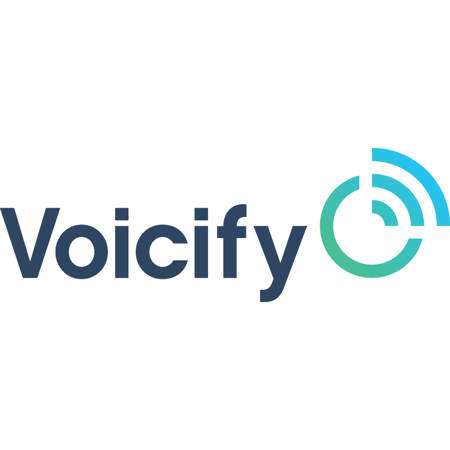 Voicify
Leverage your Yext data in Voicify to power voice and chatbot conversational marketing
Voicify is the market leader in voice experience management software that combines voice optimized content management, cross-platform deployment, and voice-specific customer insights.

The Voicify Voice Experience Platform™ enables marketers to connect with their customers by creating highly engaging and personalized voice experiences that are automatically deployed to a broad array of voice platforms such as voice assistants (Amazon Alexa, Google Assistant and Microsoft Cortana), chatbots and other services. The platform enables non-technical users to deploy feature-rich voice applications quickly and efficiently while offering the flexibility of unlimited customization.

Once brands have built and deployed a voice application on the Voicify Platform, brand authors can administer voice content within the Voicify Voice Content Management System™. The Voice Content Management System™ offers an intuitive interface that allows non-technical personnel to create, modify, and remove content for a voice application. This allows brands to create and maintain voice experiences that are more dynamic and engaging.

The Voicify/Yext App allows mutual customers to distribute the location data they store in the Yext platform to virtual and voice assistants like Amazon Alexa, Google Assistant, and Microsoft Cortana as well as to leading chatbots such as Facebook Messenger, Twitterbot, and Slackbot. Customers can therefore leverage their Yext data as responses to user inquiries being managed by Voicify. The location data sent to Voicify from Yext will be delivered to the user via their originating device and voice assistant (i.e. someone using Alexa on their watch, phone or speaker; Google Assistant on a smart display, headphones or television, to name a few combinations).

The Voicify app is available to businesses across the globe in any channel. In order to install this app, you will need a subscription to the Yext Base Package or higher and must be subscribed to the Gold Level of Voicify's service.
Installation Instructions
To install the Voicify app, please visit the following link for a step-by-step tutorial. You will be prompted to log in to your Voicify account:
https://support.voicify.com/_hcms/mem/login?redirect_url=/knowledge/yext-integration-setup-instructions